Help Support The Harrisburg Gay Men's Chorus !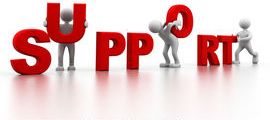 Traditionally, performers in the local arts communities look to donors for financial assistance,  and the vitality and success of these artistic endeavors often depend on the generosity of their patrons. 
Recent reductions in State and Federal funding have resulted in reduced or eliminated arts programs in our schools. In response to these cutbacks and in keeping with our mission of "making the arts accessible to all", our concerts are now presented FREE of charge to the public, providing our communites with no-cost musical entertainment suitable for all ages. 
The Harrisburg Gay Men's Chorus earns a substantial portion of its income through fundraising efforts and member contributions, but also relies on their friends and patrons to provide additional assistance. Your monetary contributions assist the chorus in purchasing music, technical and theatrical production costs, venue rentals and directors fees - an investment in our future, and in the future of arts in your community.
We welcome gifts of all sizes and thank you for your support. Your financial generosity assists us in providing the Central Pennsylvania region with entertaining, fun and vibrant gay-positive musical programs, and inspires us to continue our outreach programs. All donations are tax-deductible, with a letter of acknowledgment provided for each gift we receive.
You can provide financial support to the chorus in several ways
Make a donation to the chorus and become a concert season sponsor. Several levels of giving are available to fit any budget, and your donation is tax deductible to the extent allowed by law.
Advertise your business or organization in our concert playbills, and choose the ad size that suits your needs.
Sponsor a song and you can select an available song from our upcoming performance. Your name will be listed in the concert playbill as the song sponsor, together with any dedication text you wish to include.
Use AMAZON SMILE when making your online purchases through Amazon, and they will donate a portion of the purchase price to our chorus at no additional cost to you!
Request a Performance! Subject to availability, the Harrisburg Gay Men's Chorus can provide the musical entertainment at your next special event with a minimum 2-month notice. Complete and submit the online form and we'll contact you to discuss the details!
The Harrisburg Gay Men's Chorus is a 501(c)(3) non-profit organization, contributions to which are tax deductible to the fullest extent permitted by law. The official registration and financial information of the Harrisburg Gay Men's Chorus may be obtained from the PA Department of State by calling toll free within PA, 1-800-732-0999. Registration does not imply endorsement.
The ticket prices for events represents the fair market value for entertainment for the event and as such are not tax deductible. Sponsorships are  deductible except for the portion which represents the value of complementary tickets. Advertising prices represent the fair market value for business advertising and are not deductible as charitable   contributions, however they may be deductible as a business expense.